Always striving to give you more than you expected...
You want your home to look and feel fresh and clean, but you don't have time to do it yourself, and you want a reliable, trustworthy team to take the hassle out of housework. As a Perth home cleaning service built on passion, dedication and care, we're the answer to your cleaning questions and solution to your housework woes. We're Kali and Ariel, and we're passionate about cleaning with care. Our mission is to relieve the stress in our client's lives, leaving a little love, in every home we clean. Our many years of cleaning experience allow us to offer various cleaning services from full house cleaning, vacate cleaning and spring cleaning, to more specific services such as oven cleaning, tile cleaning, or ironing and laundry. All our cleaning staff have been carefully selected for not only their cleaning skills, but their excellent work ethic and enthusiasm too. They're all security screened and personally trained by us, ensuring careful attention to detail, and a 'special touch' is added to every single Perth home we clean. Just like the friendship it was founded upon, our business has grown by remaining true to our company ethos of excellence, care and service. No matter how much we grow, we'll remain dedicated to providing you with the same professional reliable and caring service – and adding a personal touch to every clean. Using excellence, care, integrity and team work, we really do leave a little love, in every home we clean.
Our Comprehensive Cleaning Services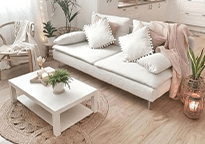 Full House Cleaning
Are you time poor? Do you want to replace cleaning with quality time with the ones you love? Our Perth full house cleaning services will save you time and allow you to enjoy your clean home in your spare time, rather than clean it. Whether your home cleaning needs are weekly, fortnightly, or one off, we can help. We work in teams of two (at no additional cost to you), so we're out of your sparkling home in half the time.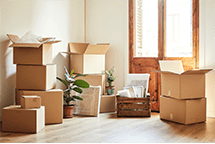 Vacate/End of Lease Cleaning
Is your lease coming to an end? Worried about your bond? We are well experienced in vacate and end of lease cleaning and can organise every aspect of the clean from windows and carpets, to returning the keys with peace of mind. Feel at ease at the end of your lease with Kali and Ariel's Home Cleaning.
Natural & Eco Friendly Cleaning
Cleaning doesn't have to cost the earth. At Kali and Ariel's Home Cleaning we offer natural and eco-friendly cleaning solutions too. With the option of using organic essential oils and Earth Choice products, we help you protect your children, homes and pets from toxins and leave a smaller footprint on our beautiful world.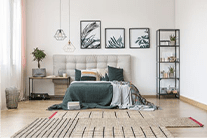 Beautiful Home Reorganisation
Are you overwhelmed by clutter and mess? Lack of organisation at home can be overwhelming and it can be difficult to find the time to get organised again. We understand and are here to help with our Perth home organisation services. Let us organise, sort and tidy your home and clear the clutter and help clear your mind.
Spring Cleaning
Is there anything quite like a spring clean of your home? From cleaning under surfaces, in cupboards, drawers, under furniture and fixtures, to giving kitchen appliances and bathrooms a deep scrub, we'll get your home looking like brand new. Let us put the spring back into your home with our Perth spring cleaning services.
Window Cleaning
You know the windows in your home? You should be able to see clearly through them and take in the beautiful views. If you can't, it's time to invest in Perth window cleaning services. Our professional window cleaners can reach any height and will leave all windows sparkling clean, as they should be.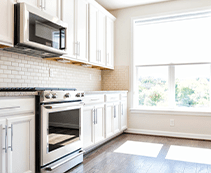 Refrigerator & Oven Cleaning
Tired of looking for food in your not so clean fridge or cooking in your oven that's seen better days? Our Perth fridge and oven cleaning services are here to help. One simple phone call can transform your dirty fridge or oven back to their former glory.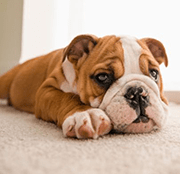 Carpet Cleaning
Are you tired of looking at & walking on dirty carpets? We specialise in Perth carpet cleaning, including steam and dry cleaning of carpets, upholstery and rugs of any kind. If you have a pet in your family, who likes to live inside, we have a specialised and qualified carpet cleaning for 'pet cleaning' too.
Tile & Grout Cleaning
Dirty grout isn't attractive or healthy in your home. Allow our Perth tile and grout cleaning specialists to help you, fast. Tile and grout cleaning will not only have your grout and tiles looking shiny and new again, it can help with mould and other nasties, and save thousands on repairs.
Ironing & Laundry
Are you living under a mountain of ironing and laundry? Don't want to spend another weekend trying to get on top of it all. Call Kali and Ariel's Home Cleaning instead. Our staff are trained personally by Kali in both washing and ironing – for those busy or elderly clients who would like help with their laundry, while we clean their home. As well as doing the laundry, we can also clean out and organise wardrobes and draws for easier access and additional space.
So Why Choose Kali and Ariel's Home Cleaning?

We will never ever let you down
As cleaners who pride ourselves on reliability, we have never let a customer down and never will. You can rely on us for excellent service and cleaning standards, every single time.
We have the highest attention to detail
Just like our experience, our attention to detail is high and we teach this important quality to our cleaning team. Along with their cleaning skills, we select our staff for their excellent work ethic and enthusiasm, and train them personally, ensuring only the highest attention to detail for your home.
We deeply care about your home
Home is where the heart is, which is why we put as much love and care into the cleaning of your home, as we do for our very own. When we say we care, we really mean it and will display this in the careful cleaning of your home, using excellence, care, integrity and team work. We like to think we leave a little love in every home we clean.
Eco friendly and family friendly
Cleaning doesn't have to cost the earth and it shouldn't risk your family's health. This is why we offer natural and eco-friendly cleaning solutions too. With the option of using organic essential oils and Earth Choice products, we help you protect your children, homes and pets from toxins and leave a smaller footprint on our beautiful world.
About Our Little Company...
Our Vision:
Our vision is to help alleviate the stress of people's lives and to leave a little love everywhere we go.
Our Mission:
Our mission is to provide our clients with the most reliable, caring and personal cleaning company in Perth.
We will do this through our attention to every detail, and by always giving to our clients much more than they expect from a cleaning service. We will train and maintain a reliable and passionate cleaning team.
Our commitment to excellence will see our business grow naturally through word of mouth.
Our Leadership Team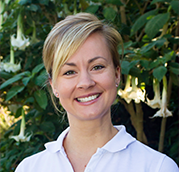 Kali Ledger
Ariel Speering
Our Values
Excellence:
We do more than cleaning a home-we create a beautiful space for our clients to come home to. We leave our commercial spaces and vacate cleans looking and feeling brand new.

CARE:
Client and Staff relations are the most important part of our business. Through communication and dedication, we offer a commitment to every person involved that says, "we are here for you".

INTEGRITY:
Each home and office are cleaned and cared for as though they were our own. Similarly, clients and staff members are treated with honor, respect and the regard afforded to a much-loved family member.

TEAM WORK:
Our teams are highly motivated professionals, who know their work and strive to serve at their absolute best, at all times.
Testimonials from our awesome clients!
I tried 4 different cleaning companies before coming across Kali & Ariel's on the internet, all of the other companies either were a substandard clean or scratched my floor boards. The first time I used Kali and Ariel's I was so impressed, couldn't believe the difference in quality and professionalism. Now we look forward to Amber coming over every Friday and leaving the place absolutely spotless, which prompted me to leave this review. Would highly recommend.
- Kassy Seller
We hired Kali & Ariel's Home Cleaning to take care of our small office last week. The staff was very friendly, asked us what we needed done and what our preferences were before launching into it. I would highly recommend them one of the best home cleaning services roleystone I used.
- Raymart Ejandra
Incredible job of the grout in our kitchen and family room. I was amazed at the result. Thanks also for the cleaning to bring it all up to scratch.
- Mark Osborne
Kali and Ariel and their team consistently provide us with a professional, reliable cleaning service. It's their attention to detail and thoroughness combined with their lovely yet discrete presence which makes the difference – our place is always left sparkling clean and beautifully fresh.
- Mandy BeckerKnox
Fantastic friendly and efficient service. Highly recommended!
- Riana Lorrae Austin
These ladies came highly recommended and they didn't let me down. It was so lovely to come home to a fresh and clean house after work. Thank you ☺
- Francine Crocker
Have been using Kali and Ariel's home cleaning service for the last 6 months, including before and after our wedding at the house and it's been a dream. I hate cleaning but the wife loves a clean house. Working full time and having relaxing weekends means no time for boring cleaning. Glad to have a local cleaning service we can depend on and will be using them for the foreseeable future. No issues on security or quality of work to date and it's kept the wife happy. Happy spouse, happy house. Thanks very much
- Richy Bear Low